ARE YOU LOOKING FOR..
"The FUNNEST DAY EVER!?"
The South Coasts friendliest Snorkel with the Seals, Scuba Diving and Whale Watching adventure tours.
Photos by ThurstON PHOTO.
Batemans Marine park is a MECCA for adventure and amazing eco experiences! Let us take you snorkelling and diving around the unspoilt waters off Montague Island.
We are the only dedicated PADI diving and snorkelling boat based in Narooma, and have an array of awesome activities for the family and friends to enjoy. Service and safety are our top priority which is why we have qualified PADI Instructors/Dive Masters with you on every trip!
All ages can enjoy snorkelling with the seals. This is an amazing experience and so much fun!
Scuba diving courses for beginners to professional level and daily diving trips are on offer throughout the season.
Get the kids into 'Squid Squad' snorkelling school! This is a fantastic holiday activity run daily at bar beach Narooma.
We are passionate about the ocean and are involved in local community groups and national research organisations.
Snorkel with seals, dive with sharks and hear whales sing!
JOIN US FOR AN UNDERWATER SAFARI TODAY!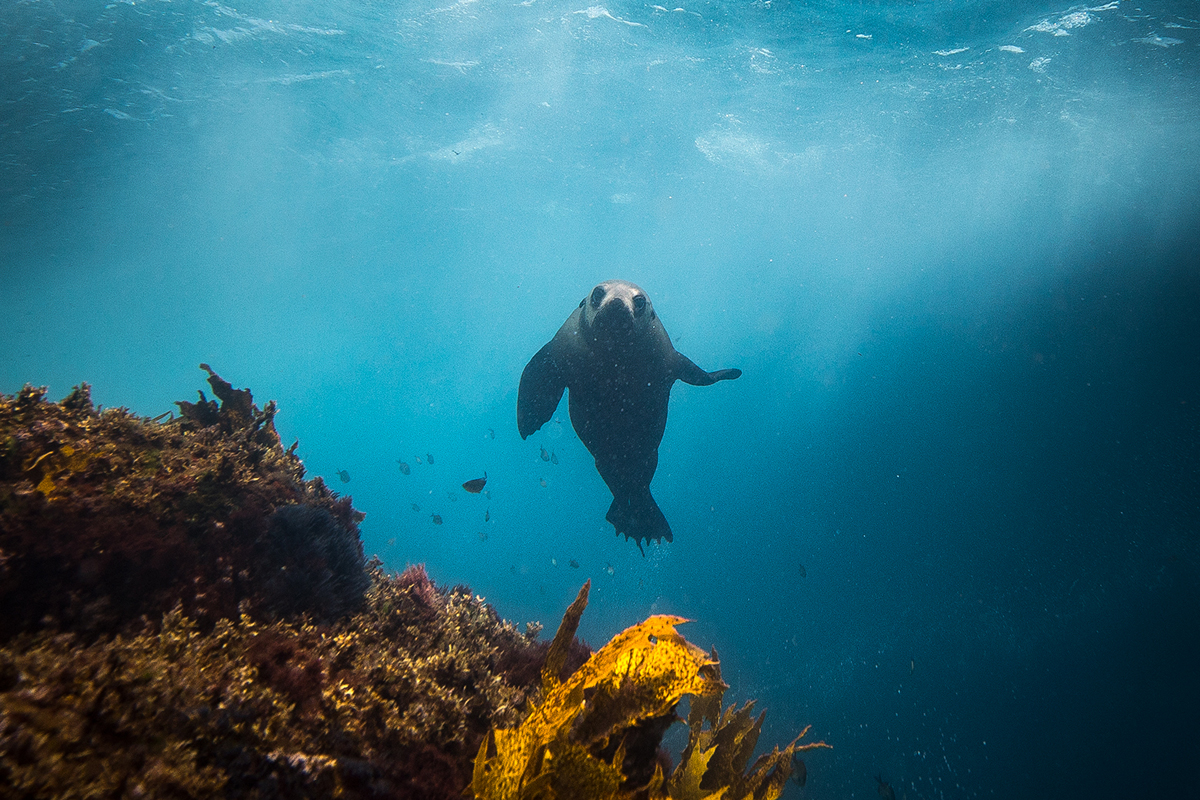 SNORKEL WITH SEALS
Snorkelling and scuba diving with seals is hugely popular. Share the shallow and clear water of Montague Islands sheltered bays with playful seals. It is so much fun and definitely worth the trip out. Suitable for all ages.
FROM $89pp
SCUBA DIVING
Our coastline is a dream dive destination, offering a great variety of underwater adventures. Join us for a classic dive with Montague Islands famous fur seals, one of the south coasts most enjoyable underwater encounters..
FROM $120pp
WHALE WATCHING
Get a great view with an unparalleled ocean level encounter while learning about the whale migration from our informative guides and Montague Island as the backdrop.
FROM $60pp
SQUID SQUAD
Join Squid Squad! A fun and educational snorkelling experience for the kids! Learn the essentials of snorkelling in a fun-filled session at protected bar beach.
$35pp